We have used the services of DLRE for a number of years, including negotiation for leases and building expansion. David has always been available throughout the term of our lease to add support for property owner disputes, and other lease related issues. We would not hesitate to use their services again, and recommend them to other similar firms dealing with ongoing real estate negotiations.
Duncan McCartney
Sr. Mgr. Facilities & EHS
Company Security Officer
Curtiss-Wright
www.curtisswright.com

DLRE/CORFAC has been our real estate broker for 15 years. They've been instrumental in the evolution of Halogen's real estate requirements as we have grown from 25 employees locally in Ottawa to over 450 employees worldwide. They've assisted us with establishing relationships with international real estate brokers, commercial contractors and other professionals for our international offices in the UK, Australia, Netherlands, Quebec City and San Jose, CA. They are a dedicated team offering excellent client service with lease negotiations, renewal support and any other real estate requirements we need from time to time. 
Pete Low, CPA, CA
Chief Financial Officer, Halogen Software Inc.

The team at DLRE is very knowledgeable in the work they perform and operate in a professional manner. 

Francois Barrier
Controller, DRS Technologies

The senior staff of the Council are unanimous in their praise for the way DLRE worked with us and the very strong manner in which they looked after our side of the negotiations.
John Woods
Executive Director, Standards Council of Canada

The team at DLRE possesses both a keen business sense and warmth of personality. They worked effectively with Lockheed Martin Canada personnel and displayed residence and leadership during the final lease negotiation providing timely and accurate advice.
Larry Ashley
President, Lockheed Canada Inc.

I would highly recommend DLRE to any organization wanting a professional to represent their interests in the market.
Jim Rawlings
Vice President, Oracle Corporation Canada Inc.

The team at DLRE has been instrumental in opening up facilities for us outside of Canada and in the US, in such areas as Bangalore, Paris and the United Kingdom.
Tom Conway
Applied Micro Circuits Corporation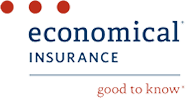 I would like to express our sincere thanks to the team at DLRE for the considerable expertise they have displayed in negotiating and finalizing this agreement.
C.F. Phipps
Economical Mutual Insurance Company